30 day
Money Back Guarantee
Patpet claw cutter with LED light
Claw cutter are the ideal assistant for the care of dog paws. With this simple device you can keep your claws under control. Cutting will be safe, painless and very quick. The claw cutters with non-slip and ergonomic handle are made of ABS plastic and sharp stainless steel for a clean cut of the claws. The cutter also include a file for finishing the claws. The advantage is the integrated LED lighting for better visibility when cutting darker claws and the file for finishing them. The device is rechargeable with a battery status light (USB cable included).
How to cut claws correctly?
The correct length of the claws is two or more millimetres above the plane of the floor. If they are longer, it is better to shorten them. The length from the claw bed should be at least three millimetres to ensure that you do not hit live tissue. The period of claw cutting is individual, it is best to check the claws once a month.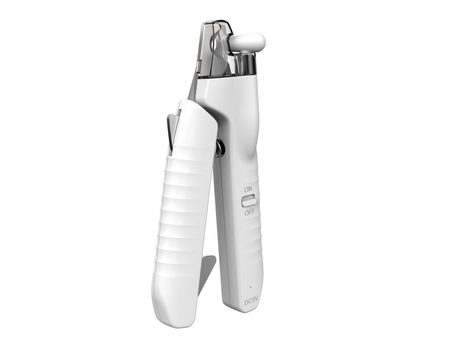 Benefits
Handicaps

Built-in LED light
USB charging
Claw storage tray
Non-slip handle
Safety lock
High quality springs
File included
Safe to use