30 day
Money Back Guarantee
iFetch Too Ball Launcher for Dogs
Interactive Ball Launchers for big dogs. Give your arm a break with the iFetch Too Ball Launcher Dog Toy.  Launches the ball 3,7 or 12 meters (10, 25, or 40 feet). It's easy to switch between those three distances or select the variable setting to keep your pup guessing. The iFetch Too "Tuff" balls are 2.5 inches in diameter. They are felted like tennis balls, but made for dogs and are non-abrasive on their teeth. Standard tennis balls work great, and any ball about that size should work.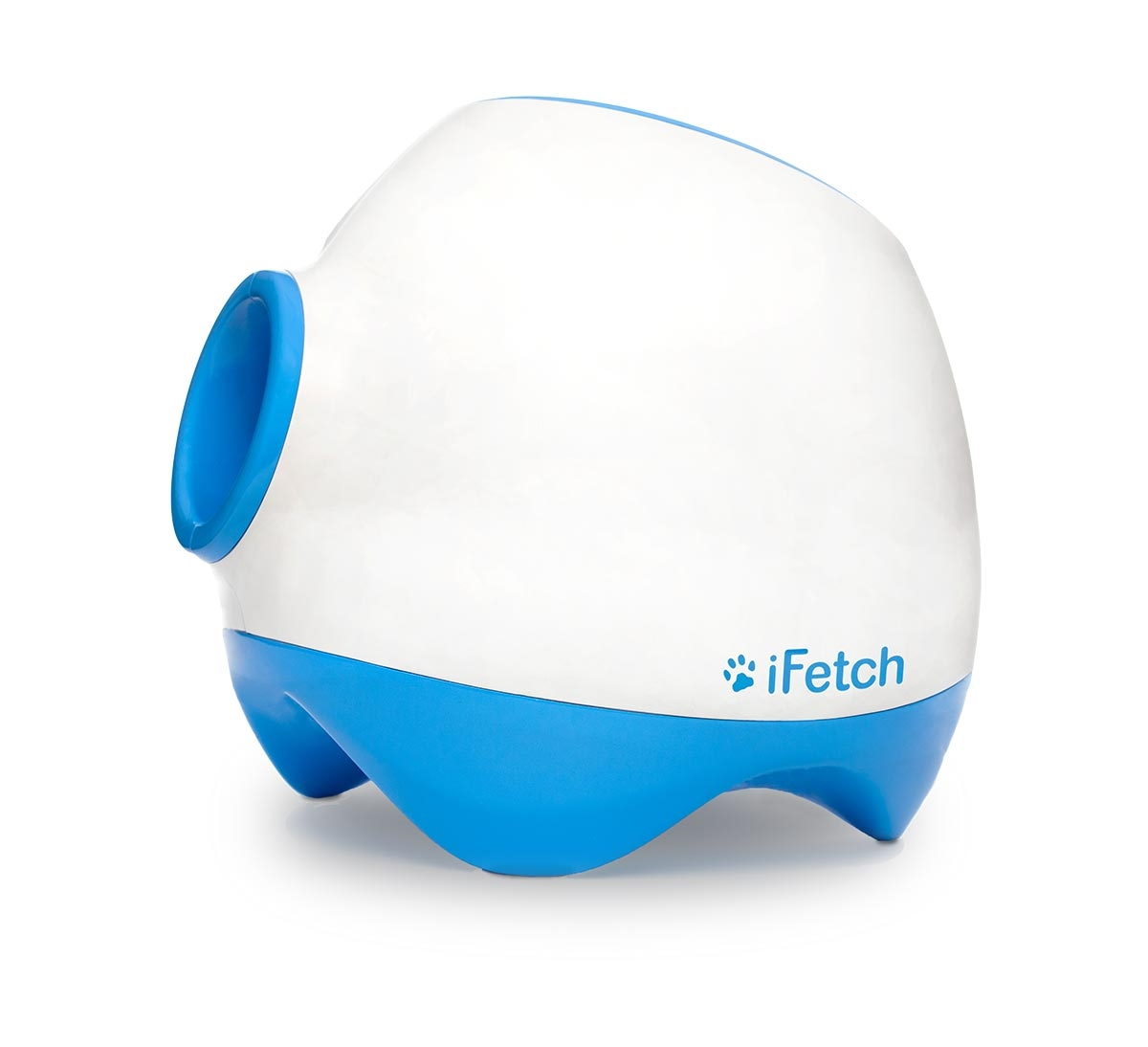 Quick start and hours of fun playing with your dog guaranteed 
RECHARGEABLE BATTERY: No batteries needed here… ever! Runs on a built-in, rechargeable battery, so just charge and go.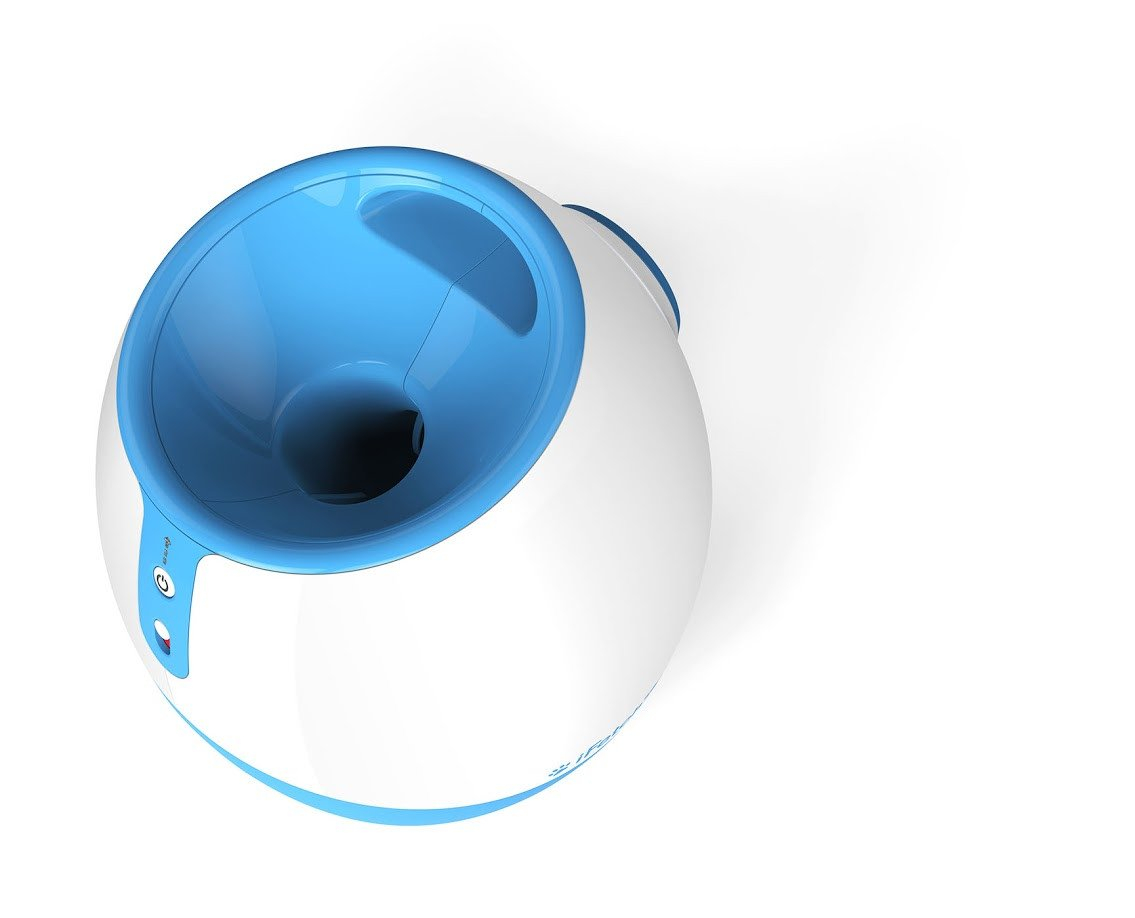 The iFetch launcher rocks a very modern design with lots of curves and a stylish, understated color theme. There are two openings: a smaller one for launching the ball and a bigger one for throwing the ball back into the device with little effort.
Besides the launcher itself, in your package for the iFetch dog toy, you will also get an AC adapter and three standard tennis balls. If your dog eventually destroys the balls, you can get replacement balls you can use Reedog tennis balls of a similar size.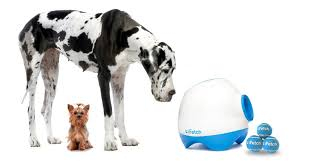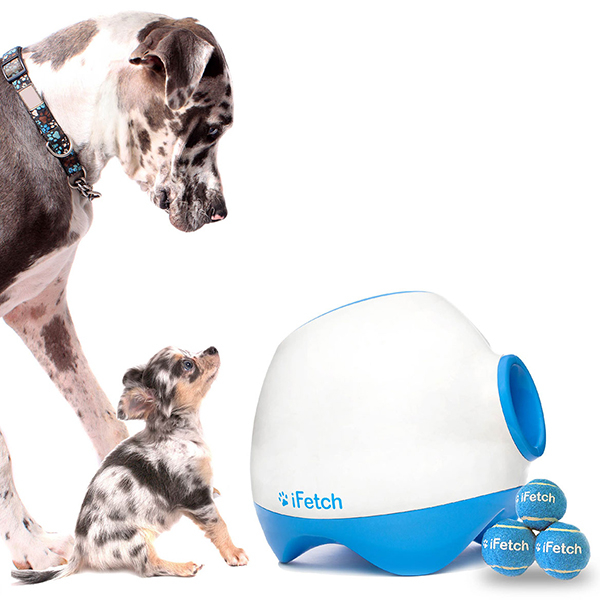 Benefits
Handicaps

Automatic ball launcher is designed specifically for medium to large sized dogs.
Quick hitting of the ball.
3 distance options.
 "random" distance.
Runs on a built-in, rechargeable battery.
You can use it both indoors and outdoors.

There is no disadvantage.