30 day
Money Back Guarantee
SureFeed Pet Bowl Sealed Pet Bowl
The British company SureFlap comes into the market with a unique sealed dog and cat bowl. You will never have to worry about getting flies or other intruders into your pet's food again. The pet has free access to their food, while you do not have to worry about whether the food is dried up or contaminated. Securely locked in a bowl it will last fresh and helathy for a long time.
Main features and benefits
It works on the motion sensor principle. The bowl can recognize the presence of the pet and opens the bowl automatically.
Training program - do not worry that you will not teach your pet using the bowl. With the training program you can gradually teach your pet to use the bowl so that it can get used to it comfortably.
It contains 4 batteries, which should be changed every 6 months
Made of solid material - it is very high quality and long-lasting.
Inside the bowl the food is preserved fresh and tasty. The smell is locked, and it will not bother you.
Unique design - the bowl is very modern and stylish and can become a great part of the designer decoration of your home. The bowl itself comes in variety of colours.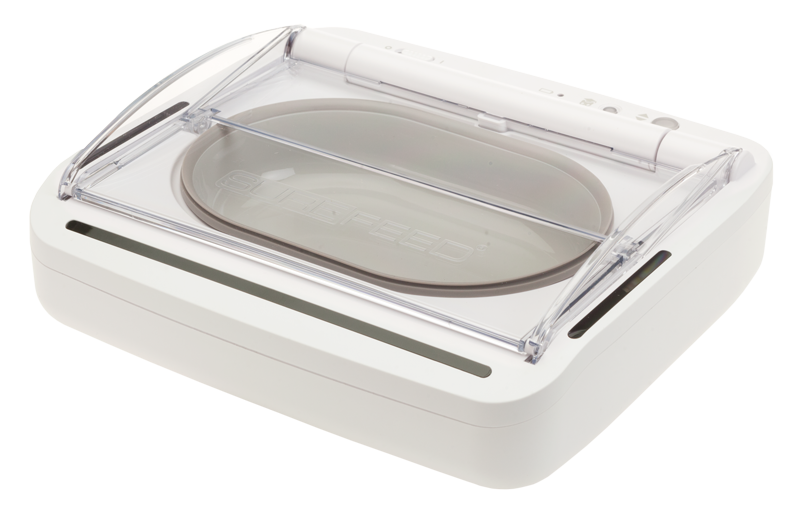 How does SureFeed work?
The bowl runs on 4 batteries that last up to 6 months. It contains a motion sensor that recognizes the presence of a cat or dog and automatically opens the bowl. Once the pet has finished with the food and leaves the area, the lid closes again. It is automatic, but if necessary, you can also open it by pressing a special button, manually. You do not have to worry that your dog or cat will not get to their food. Your pet will gradually learn to use it and love it through a training program.
Modern design
Sure Feed Pet Bowl is a high-quality product that, thanks to its modern design, brilliantly fits into any interior. The package includes a gray bowl, but it is also possible to buy other color, if you wish to. In case you have more pets in one household, you can easily tell the bowls apart from each other and know which bowl belongs to which pet. You can also choose between single and split bowls, in case you want to offer your pet both dry and wet food in one bowl.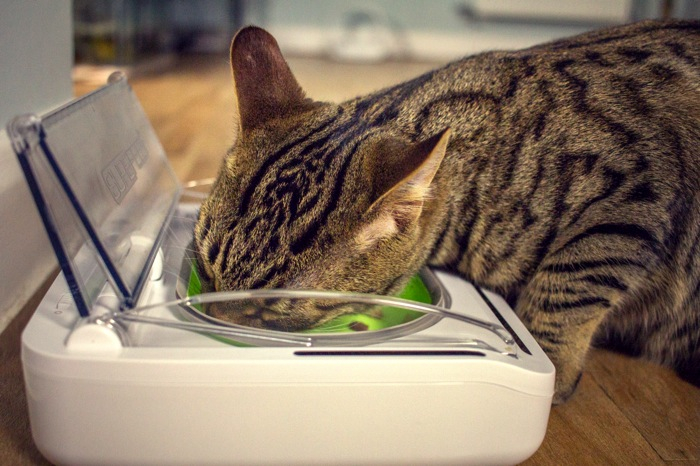 Benefits
Handicaps

Keeps the food tasty and fresh
Suitable for dogs and cats
Long battery life

Batteries are not included
Higher price