30 day
Money Back Guarantee
SureFeed dispenser with microchip
The SureFeed automatic bowl offers a unique way to feed your pets. Thanks to a sensor for sensing the pet's microchip (pendant or classic chip), the bowl will only open for the pet with the corresponding microchip. After eating, it closes and the food stays fresh. Suitable for multi-pet households. Don't overlook the modern, playful design! Capacity 400 ml.
Main features and benefits
Capacity up to 400 ml - whether it is dry or wet food, it stays fresh inside the bowl for a long time.
Unique design - the bowl is not only very functional, but also modern and fits into any home. It is a very tasteful home accessory.
The battery lasts up to 6 months - no need to change it too often.
The bowl has a memory for 32 animals - if you are a real pet lover, you can conveniently dose the food for each pet separately.
Compatibility - the microchip inside the SureFeed bowl is compatible with all types of microchips.
Ideal for dogs and cats who are on a prescribed diet or medication.
Training Program - The bowl allows you to start a training program to help your pet gradually learn to use it.
Button to open the lid - you can manually open the lid if necessary.
Bowl dimensions - w.23 x d.32 x h.20 cm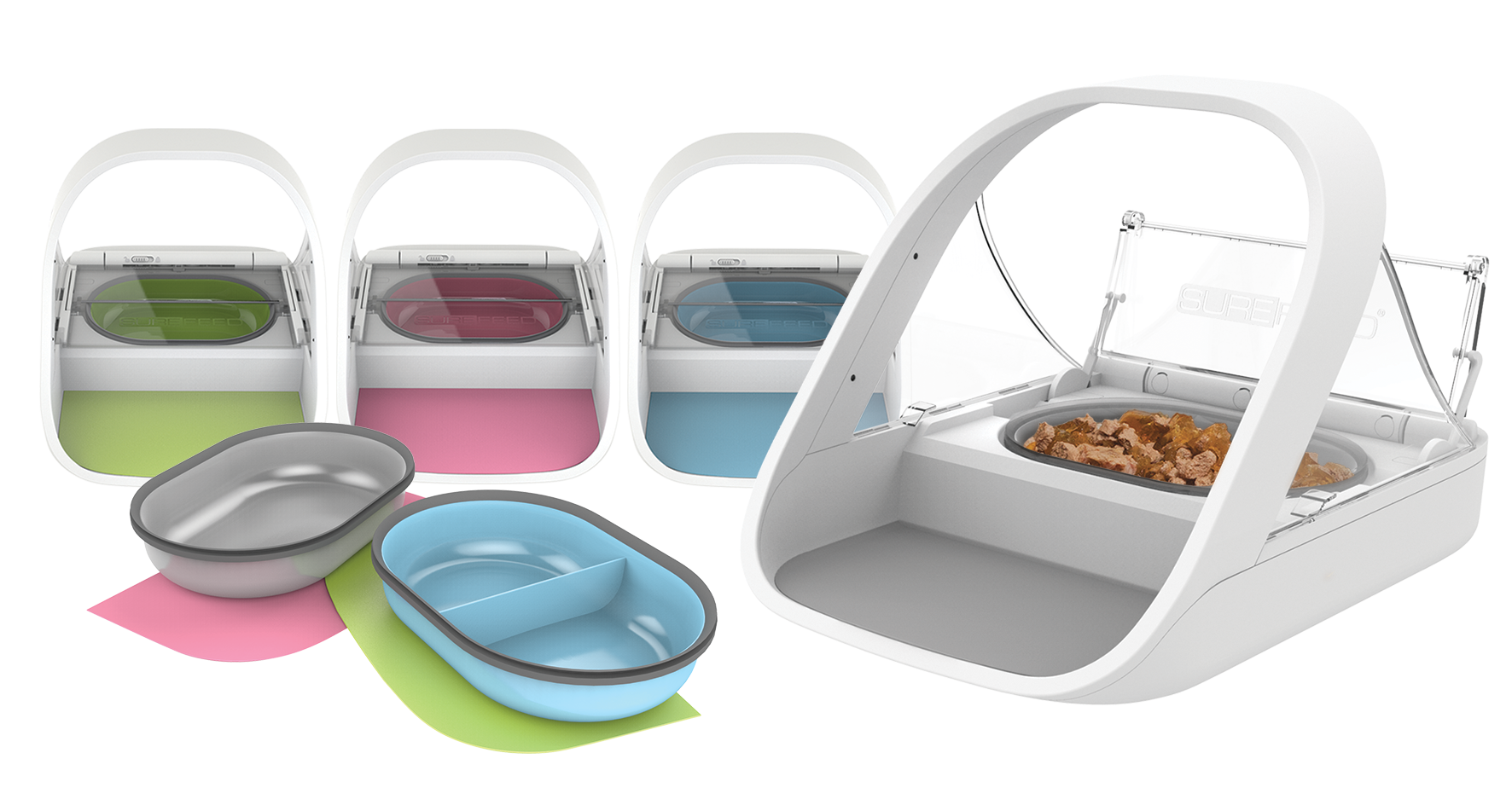 How does the SureFeed bowl work?
The feed dispenser works on the principle of a microchip that is embedded in the SureFlap RFID collar tag or inserted by the vet in the animal's body. The microchip sensor reacts to the presence of a dog or cat with their microchip code set and only allows them access to the food. However, if a pet approaches that does not own this food, the bowl will not open. So each of your pets only gets their own food, and you don't have to worry about one of them eating something they shouldn't. Once the dog or cat leaves the sensor area, the lid of the dispenser closes automatically. It is also possible to choose between three different closing speeds. In addition, the top edges of the bowls are fitted with a special seal that keeps dry and wet food fresh for a long time.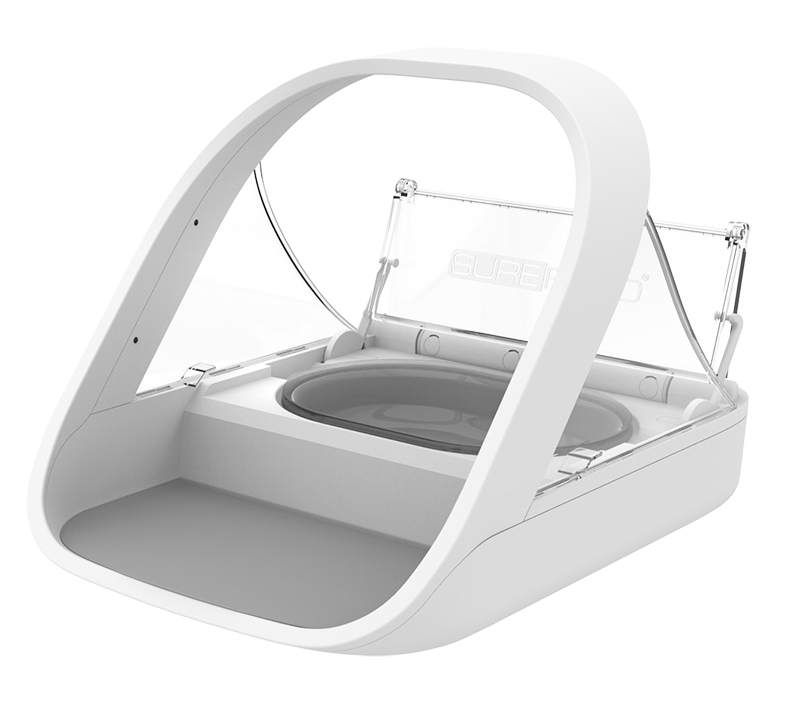 Benefits
Handicaps

compatible with most of the microchips
for animals without microchip
control of the feeding of your pet
strong and sturdy construction
individual setting of each chip (for each chip separately)
Up to 32 different numbers of chips
3 year warranty