30 day
Money Back Guarantee
Drinkwell Sedona fountain
The Drinkwell Sedona by PetSafe is a water fountain with a capacity of 3 liters. The fountain will give your pets a healthy drinking experience with quiet operation. The ceramic tower and wide plastic bowl are BPA (Bisphenol A) free. The Drinkwell Sedona improves water quality through continuous circulation, and activated carbon filters that clean the water of contaminants and bacteria. The bowl is wide enough not only for the comfort of large dogs, but also suitable for small breeds. Provide your pets with enough healthy water safely and without worries!
The Drinkwell Sedona Fountain has a capacity of 3 liters which ensures that no pet is left without water. The wide plastic bowl is the perfect solution for large breeds of dogs. The fountain has a simple design in a pleasant classic style and and prevents the bowl from toppling over or splashing water.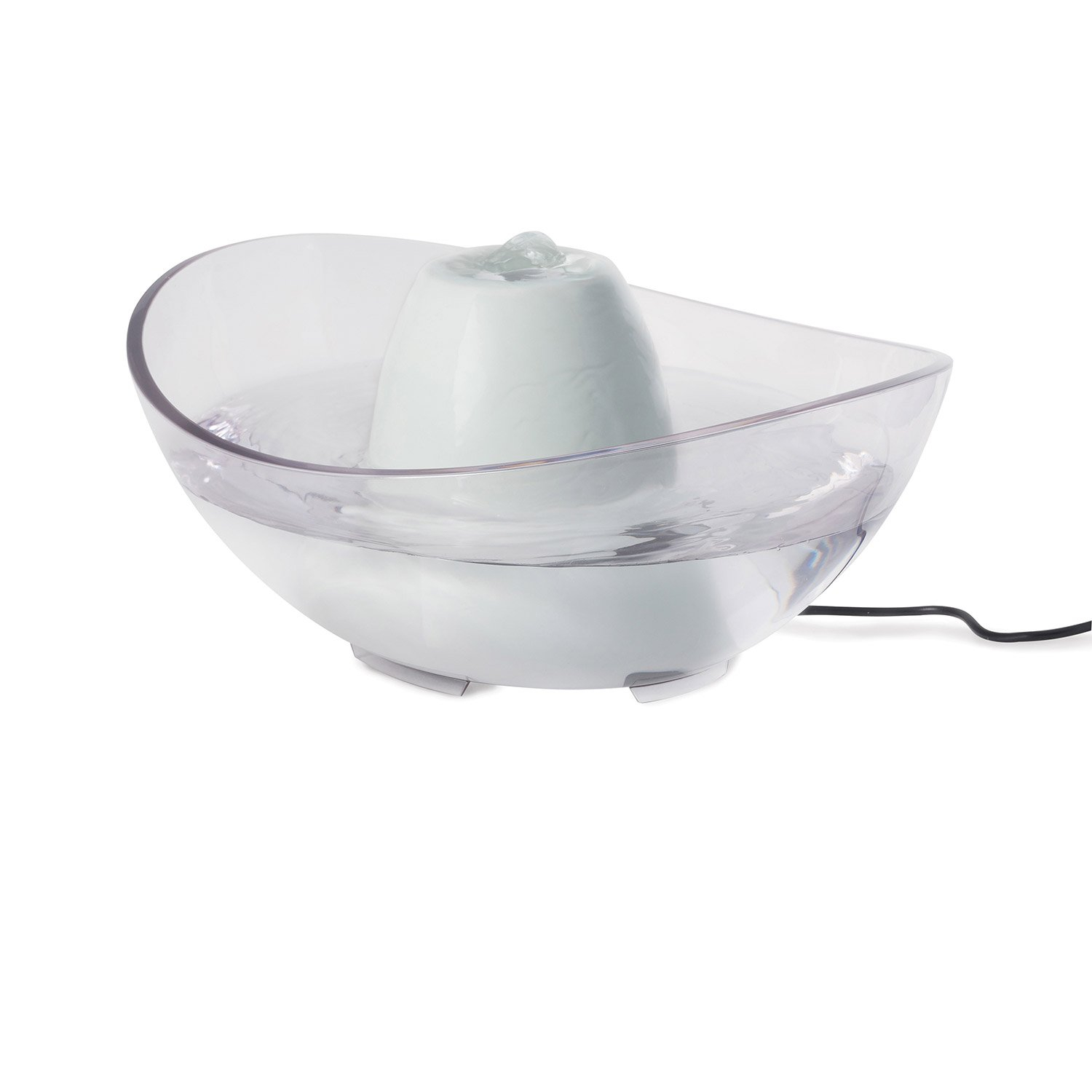 When we talk about health, not only the quantity but also the quality of the liquid is important. The Drinkwell Sedon fountain works with a two-stage water cleaning technology. The first level has a foam filter that traps any large dirt such as hair, dust or food debris. The second level has a natural activated carbon-based filter. Carbon filter is used in almost all devices to clean the water. Its action is antibacterial, it also removes chlorine and heavy metals from the water. The filter also eliminates all odors. All this oúeration makes the water in the fountain more attractive and healthier for your pets.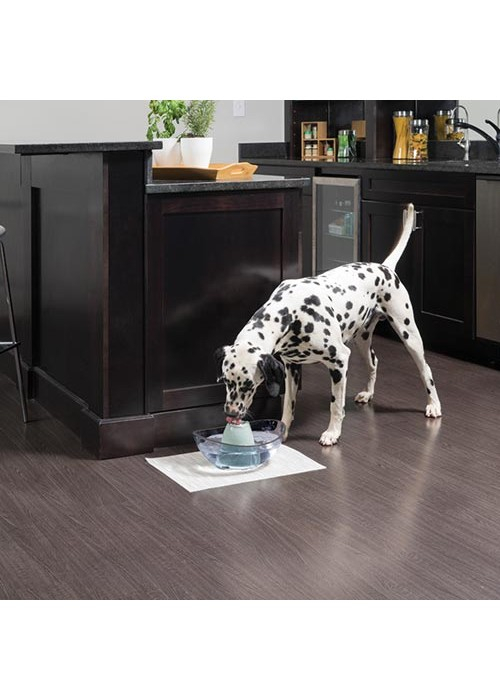 The submersible pump ensures silent circulation and does not discourage even the most sensitive animals from drinking. On the other hand, the gentle sound of the water flow encourages the animal to drink.
You will also appreciate the ease of handling and operating. The fountain can be washed in the dishwasher.
Benefits
Handicaps

Drinking regime for your pets at all times, without dirt, bacteria or odour
High fountain capacity for 3 litres of water
Quiet operation with continuous circulation
No need to constantly change the water in the bowls
Comfortable for larger dog breeds or even a pair of pets
Beautiful design
Easy to clean even in dishwasher

Some pets need to get used to the water fountain
Does not have handles to secure the fountain to the mat