Information about the goods status:
1) Unpack
The device is only unpacked or the packaging has been damaged, that's why the product has been repackaged in non-original packaging. The device was never used.
2) Nearly new*
The product was used for demonstration in the store or was exchanged by the customer within a few days. It may not have the original packaging, maximum the product may have several light abrasions.
3) Easily used*
The device  has been used for 5-15 days, scratches from the claws are already visible on it.
4) Heavily used*
The device has been used for 15 to 40 days, there are very noticeable scratches or toothprints. The product can be after maintenance or repair.
*We sell only 100% functional goods that can be used as well as new ones. For example, waterproofing and other properties are always preserved. The warranty period for category 1 and 2 is the same as for the new goods, for categories 3 and 4 the warranty period is 12 months. The product can be changed or returned during 30 days. The device is always presented in full configuration (if have not been provided differently).
PRODUCT DESCRIPTION:
IOPP Tracker Eyenimal is a GPS device for cats and dogs that tracks their movement and monitors their physical activity. With a help of this device you can handle the medical records of your pet, record when your pet is supposed to go to the vet's and store all the photos of the pet or share it on social media with your friends. 
Have a summary of your pets health and track its movement.
What are the main functions of IOPP Tracker Eyenimal?
Real-time tracking - track in real time so that you always know exactly where your animal is
History of tracking - all routes, you can see them at anytime in the history of tracking
Regular monitoring of the activity - IOPP tracker monitors the activity that your animal has during the day so that you do not miss out on anything
Medical records - thanks to this device you can store and keep the records abou your pet's health via the IOPP platform (Internet Of Pet Products)
Sharing - share your experiences with your friends and share quickly all the pictures and data on social media via the IOPP app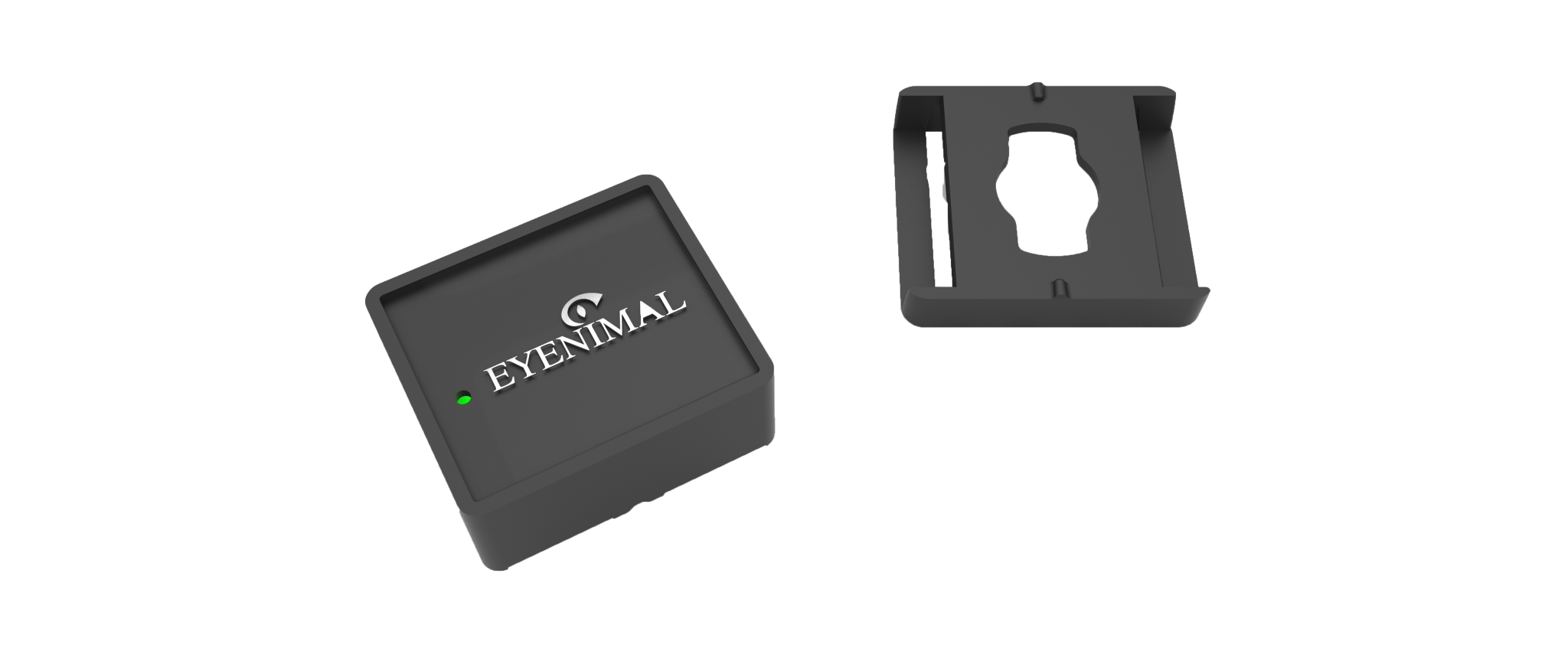 GPS collar and monitor Eyenimal will warn you if you pet will be trying to get out of the zone you defined for them.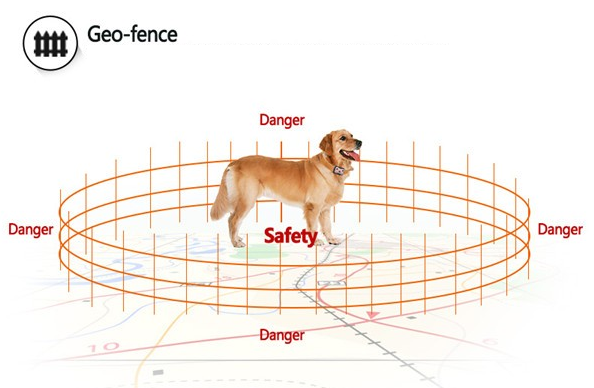 How to start with IOPP tracker and monitor of activity Eyenimal? 
Download an application  for andorid, iPhone, or other devices  and create your account. You will find information about the registration of your animal in included manual. Aplication is not for free: 
3 months: 24,90 EUR
12 months: 59,90 EUR
24 months: 99,90 EUR

Activity monitor
IOPP Tracker monitors the activity of your pet. Thanks to this you will have a great overview of your pet's health.

GPS localization
Thanks to IOPP Tracker and activity monitor you can keep track of your animal. No more looking for them! IOPP tracker will help you with that.

Social media
Share your best moments with your pet - you can share your experiences with your friends on the social media.

Battery and charging
IOPP Tracker has 3,7V - 600mAh battery which lasts 8 days on one charge.

Waterproof

IOPP Tracker and activity monitor is waterproof so it is okay to use is in rain, snow or mud but it cant be submerged into the water. 

Size

The weight is only 35g. Size of the tracker is 42x36x16mm.