30 day
Money Back Guarantee
Tracking device with sound locator DOG GPS X30B
The DOG GPS X30B is a device for locating your dogs up to 20 km away. It consists of a transmitter that is placed on the dog's collar and a receiver (handheld device) on which the handler tracks the distance and direction to the dogs location. The transmitter obtains its location from GPS satellites and uses a radio frequency (RF) signal to transmit the location information to the handler's receiver. The X30B transmitter includes an sound locator that can be used to identify the dog from up to 300 m away. This makes it easy to identify the dog in dense undergrowth, thickets or in the dark during tracking and chasing. The receiver can be wirelessly connected to a mobile phone or tablet (running Android) and all paired devices can be displayed on a map using the Dogtrace GPS app. The DOG GPS X30 also has features - compass, FENCE (circular fence) in the form of an acoustic boundary that provides information about exceeding the set distance from the receiver by your dog. Furthermore, the BEEPER function (stand detection), which makes it easy to determine whether your dog is moving or standing still, and the Waypoint function, which allows you to save the receiver's position and then navigate to that position.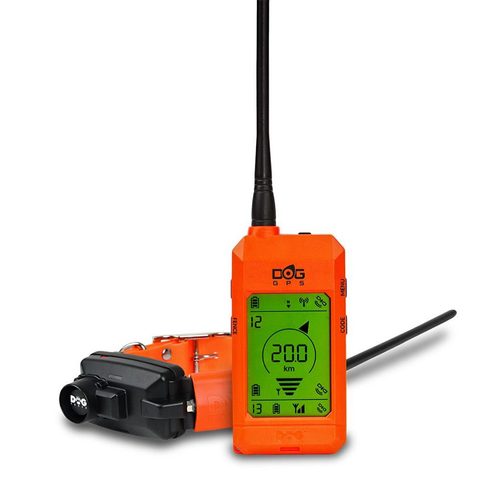 Main features: 
Range between transmitter and receiver up to 20 km
Tracking up to 13 dogs, handlers or waypoints
Easy-to-read receiver display - in direct sunlight and in the dark
Fully waterproof receiver and transmitter
Long battery life (over 40 hours) rechargeable receiver and transmitter
2 acoustic signal modes - silent and loud
Channel switching for communication between transmitter and receiver
Compass function
FENCE function - virtual acoustic boundary to mark out the dog's space
BEEPER function - evaluates whether the dog is standing or moving - special function for hunting wild pigs and birds
WAYPOINT function - allows you to store up to 13 receiver coordinates and navigate to these points
CAR MODE function - mode for using the receiver in a vehicle
Quick start receiver
Smallest and lightest collar
Simple operation
Dogtrace GPS app features:
Display all devices ( dogs, other handlers, waypoints) on the map
Online and offline maps
Compass
Route record of all devices
Dog bark indication with route recording
Distance and area measurement on the map
Geo-plot - possibility to create a virtual acoustic boundary on the map
Acoustic signal
Benefits
Handicaps

Range up to 20 km
Track up to 13 dogs, handlers or waypoints
Waterproof receiver and transmitter
Long battery life
2 acoustic signal modes: training/localization
Loud localization tone
Compass, fence, beeper, waypoint and car mode functions
With what will collar help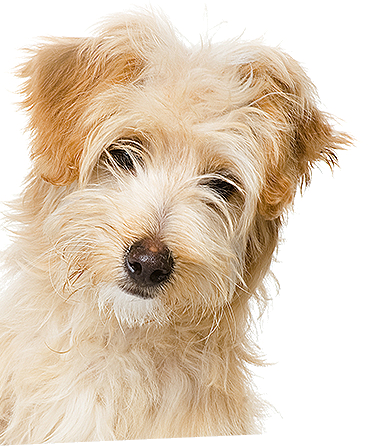 For which breed is suitable
Determining suitability for a particular dog is always very difficult, because every dog is different. Mainly depends on the temperament and sensitivity of the dog. Based on our experience, we recommend this model for these breeds.

Mid-size dogs

Large dogs
Technical features
| | |
| --- | --- |
| Collar receiver weight | 192 g |
| Transmitter dimensions | 7,7 x 4,5 x 4,4 cm |
| Collar receiver dimensions | 11,9 x 6,2 x 1,5 cm |
| Battery of the transmitter | akumulátor Li-Pol |
| Battery of the collar receiver | akumulátor Li-Pol |
| Lenght collar | 33 - 66 cm |
| Amount of dogs | 1-13 |
| LCD screen | ano |
| Compass | yes |
| Range | 20 km |
| Navigation system | GPS + GLONASS |
| Watertightness | waterproof |
| Transmitter battery life | 50 hours |
| Collar receiver battery life | 45 hours |
| Power supply | Charging |
Package content
Receiver + Li-Pol 1850 mAh battery
Clip to hang the receiver on your belt + 2 screws
Transmitter + Li-Pol 1850 mAh battery
Dual adapter, 2 pcs USB cable with charging clip for GPS
Lanyard for hanging on the neck
Instructions
Transport bag
Extra information
Possibility to try goods
When shopping in our shop have a 30-day option to free loan product. If you are not satisfied with the product, you can submit it back for free and without giving any reason to come back and we will immediately send the money back. The collar can be tried, but can not be damaged.
The warranty on the goods
By law, the standard warranty on the goods two years. For some products, we have extended the warranty to 3 years. In case of any defect or failure of the product will be promptly repaired or replaced with a new piece. Compared to competing businesses we offer our customers a superior claims.
Shipment of the product
If we have a product in stock (the availability of the product is always listed) and order is until 14:00, we will send you the goods that day. In most cases, the goods will be delivered within 48 hours from ordering. Above all, it depends on what you choose payment and shipping method.