What does a modern cat scratcher look like? The multifunctional scratcher will bring comfort to your cat, and ease maintenance for you. The Petit product combines a natural need  for scraping with a funny game. It is highly durable and harmless to health. PetKit company is a leader in the care of the pets.
3in1 product - combines pets bed, toy and perfect durable scratcher. Everything your cat needs for a great time!
Scratching through the game! 
With the latest scraper model, your cat will not even notice when the fun ends! A smart solution offers the cat a spacious round scratcher, which is also a playground that is located around the circular scratcher.
What can your little hunter find there? In a transparent tunnel with holes there are two balls, known as Meow Planet. Your cat will hunt them by jumping between the holes. The claws will be sharpened right during the game! The scratcher can be removed and cleaned.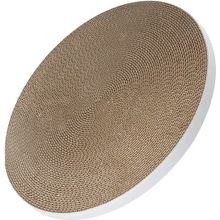 When the scratcher can turn into a comfortable bed
What else does this scratcher remind you? A warm and pleasant bed, on which the cat likes to relax  after an energetic game.
Active game will allow the cat to scratched its claws. This makes the result even more effective. A dense and wavy scratcher structure made of very strong cardboard for maximum endurance, that will replace the cat's natural need for scratching. Your furniture will remain intact!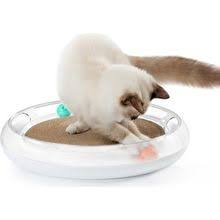 The game is just like from the cat planet...
Transparent tunnel has transparent and matte surface texture. Matte surface - protects the toy from scratches, the internal smooth surface - makes it easier for the cat to play. The holes are designed to allow easier access of all sizes of paws. What to add?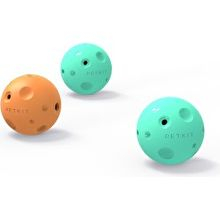 Petit is not only worry with beauty, the manufacturer always adds a practical function to each product. In case of Meow Planet, these are balls in two colors made of non-toxic, health-friendly material that is resistant to bites. The design of the balls remind the surface of the moon, and the "craters" on the surface, that makes the game unpredictable and interesting. During the game, the balls move in one direction, but suddenly thay stops and start moving in the opposite direction. Thanks to several holes, the cat can easily cope with the movement of balls. Treat your cat to the fun game!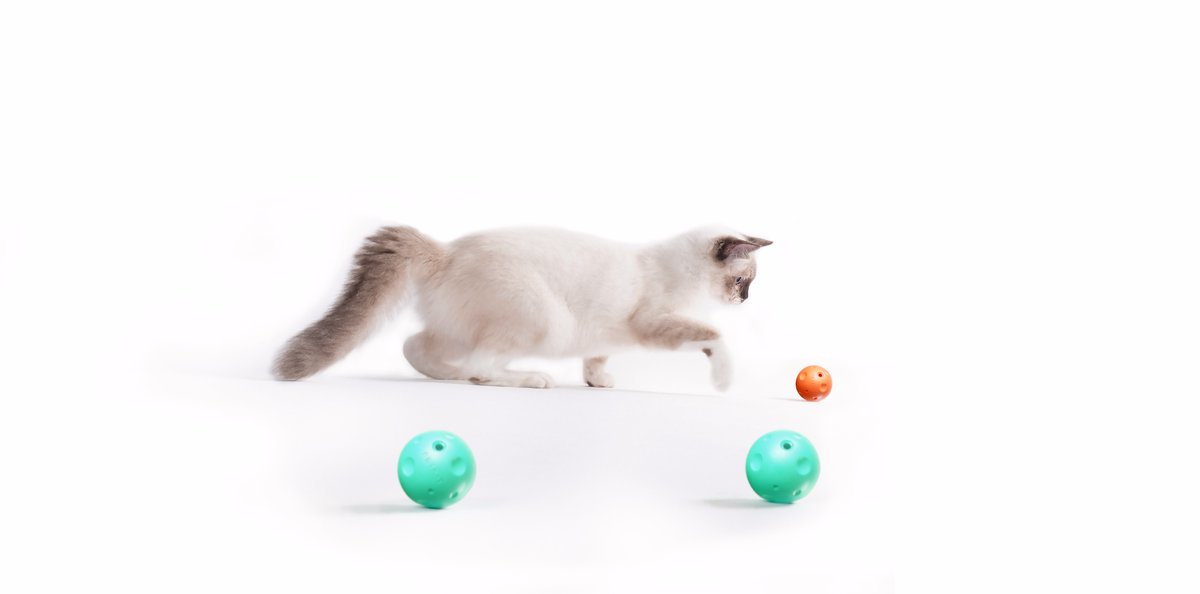 Main advantages and characteristics: 
Scratcher, pets bed and toy in one product 

Round scratcher with a diameter of 33 cm

The durable texture of scratcher provides an effective and environmentally friendly scratching

ABS non toxic and harmless plastic

A transparent tunnel  is used for playing with the original Meow Planet balls

Meow planet remind the surface of the moon and offers an unpredictable game

Gives your cat the necessary activities and prevents damage to your furniture

Balls can be removed for separate entertainment