30 day
Money Back Guarantee
Healthy Pet Simply Feeder
A special feeder for dogs and cats Healthy Simply Feed from the world-famous Petsafe. The Healthy Simply Feed feeder doses both dry and semi-dry food and you can set it up for 12 meals a day. Does your cat eat very fast? No problem, now you can set the feeder to a slow dosing directly for your dog or cat. The PetSafe feeder will consistently feed your pet for 15 minutes. The bowl is made of stainless steel, that is hygienic and easy to clean; for example, in a dishwasher. PetSafe feeder helps to control your pet's weight and gives you more freedom to plan your daily activities. The feeder is made of plastic without BPA (bisphenol-A); stainless steel.
Flexible feed settings - 1 Cup = about 2.5 ounces. The minimum dose is 30 ml / the maximum dose is 946 ml/4 cups. The contents of the dispenser is 24 cups.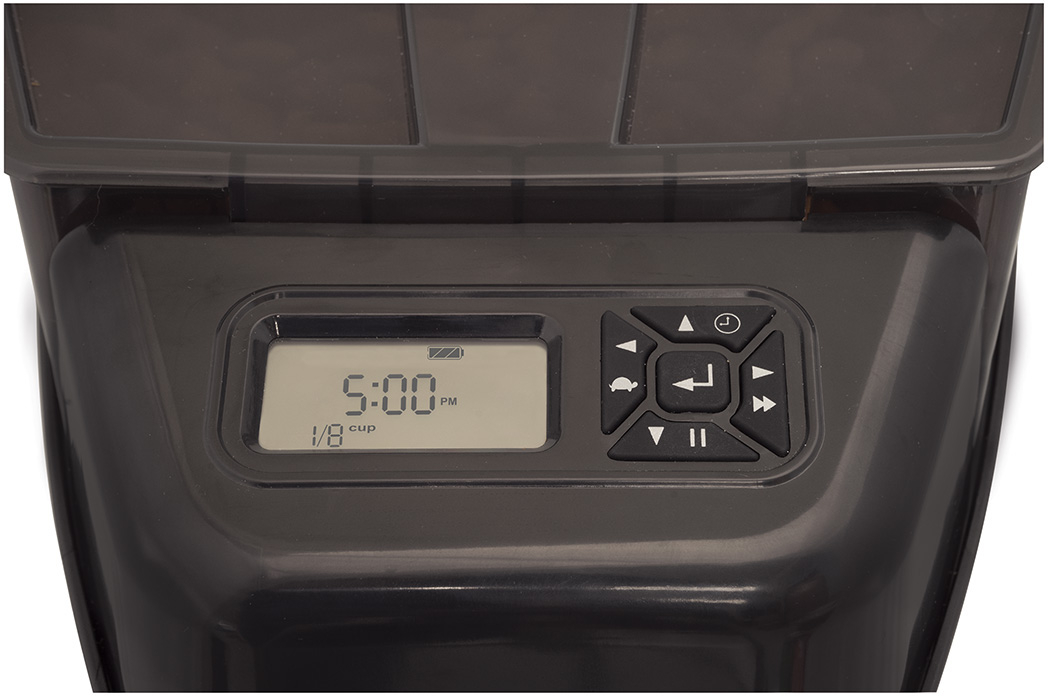 Functions:
Automatic mode for cats: 2 x 59 ml for 8 hours and 17 hours-mode can be set

Automatic mode for dogs: 2 x 473 ml for 8 hours and 17 hours-mode can be set

Slow mode for 15 minutes to avoid eating too fast

Immediate feed mode without waiting

The ability to stop feeding at any time without stopping the specified feeding program

Ability to set the feeding schedule for feeding two options: Dog + Cat

Transparent lid and container for easy checking the amount of feed in the container
Suitable for cats, small and medium dogs! Do not use with wet food or canned food. The dispenser is powered by 4 D batteries (not included).
| Benefits | Handicaps |
| --- | --- |
| | |