30 day
Money Back Guarantee
SportDog SD-575E
SportDOG® SportTrainer SD-575E electronic training collar will help you to train your dog without using a leash at a distance of 500 meters. The transmitter has an OLED screen and large plus / minus buttons, which allows you to switch between dogs and gives you the opportunity to change the stimulating levels. The SD-575E collar is suitable for training up to 2 dogs at the same time (after buying an additional SDR-AFE collar). The device purpose 10 levels of stimulation, vibration and sound. With the correct use of the training device, training your dog will be simple and effective. The dog will learn various commands that are considered as very difficult (for example, the command "come to me"). One of the most important commands is to teach the dog to come to the owner immediately. In the situation when your dog does not respond to your call, and furthermore has a tendency to chase cars, birds, people or other animals, a range of 500 meters will help to get rid all this problems. With this training collar, you can wean even an adult dog from bad habits, such as jumping on people, digging in the garbage, excessive barking, etc. The device is a great helper even in the controlling of the dog. The device can be extended to train up to 2 dogs at the same time (after buying an additional SDR-AFE collar). All stimulation modes are available, since the correction buttons are on the side. The front panel has buttons for switching between dogs. 10 levels of stimulation, vibration and sound, allow you to customize the system to situation or temperament of the dog.
Basic characteristics of the device 
| | |
| --- | --- |
| range: | 500 m |
| correction type: | sound, vibration and correction |
| Booster function: | yes |
| the strength of the correction: | 10 levels for pulse, ability to configure immediate or continuous correction |
| number of trained dogs: | 2 dogs - after buying an additional collar (SDR-AFE) |
| waterproofness: | waterproof-submersible up to 7,6 meters, special DryTek technology |
| battery: | charging collar and transmitter |
| suitable for: | the collar is suitable even for small breeds from 3,6 kg |

 » Collar 
It uses a rechargeable lithium-ion NiMH battery (2 hours for a full charge) operating time 40-60 hours
Weight: 125 g
The size of the receiver: 6.6 x 3.3 x 3.1 cm
Collar size: from 12.7 cm to 55.88 cm, width 1.9 cm
» Transmitter
It uses a rechargeable lithium-ion NiMH battery (2 hours for a full charge) operating time 50-70 hours
Weight:

132g
Size: 18x5x3 cm
Antenna size: 8 cm
» Package content
Transmitter with OLED display
Receiver on a collar with a width of 1.9 cm
Battery charger
Light testing equipment
Neck strap
for transmitter
Long electrodes
Instruction
With what will collar help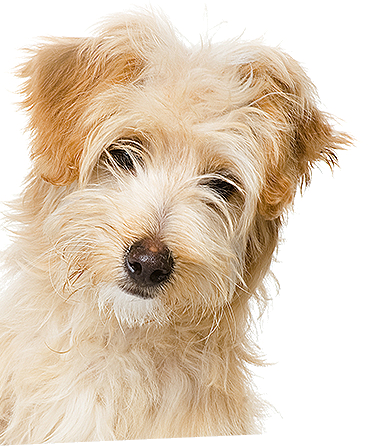 For which breed is suitable
Determining suitability for a particular dog is always very difficult, because every dog is different. Mainly depends on the temperament and sensitivity of the dog. Based on our experience, we recommend this model for these breeds.

Small dogs

Mid-size dogs

Large dogs
Technical features
| | |
| --- | --- |
| Waterproofness | waterproof (submersible) |
Extra information
Possibility to try goods
When shopping in our shop have a 30-day option to free loan product. If you are not satisfied with the product, you can submit it back for free and without giving any reason to come back and we will immediately send the money back. The collar can be tried, but can not be damaged.
The warranty on the goods
By law, the standard warranty on the goods two years. For some products, we have extended the warranty to 3 years. In case of any defect or failure of the product will be promptly repaired or replaced with a new piece. Compared to competing businesses we offer our customers a superior claims.
Shipment of the product
If we have a product in stock (the availability of the product is always listed) and order is until 14:00, we will send you the goods that day. In most cases, the goods will be delivered within 48 hours from ordering. Above all, it depends on what you choose payment and shipping method.