Dogtrace d-Control 1600 is a electronic training collar with sound functions, pulse stimulation in 30 levels and booster functions. With the device you can train 2 dogs at a distance of 600m. A fully waterproof receiver is activated with the magnet. LCD display and a separate button for each function will increase comfort during training. In addition, you will also find DVDs with useful tips for training your pet!
Functions:
waterproof receiver
magnetic ON / OFF system 
30 levels of corrective impulse
long battery life
range up to 1600 m
2 types of electrodes
LCD display
the ability to hang the transmitter on your belt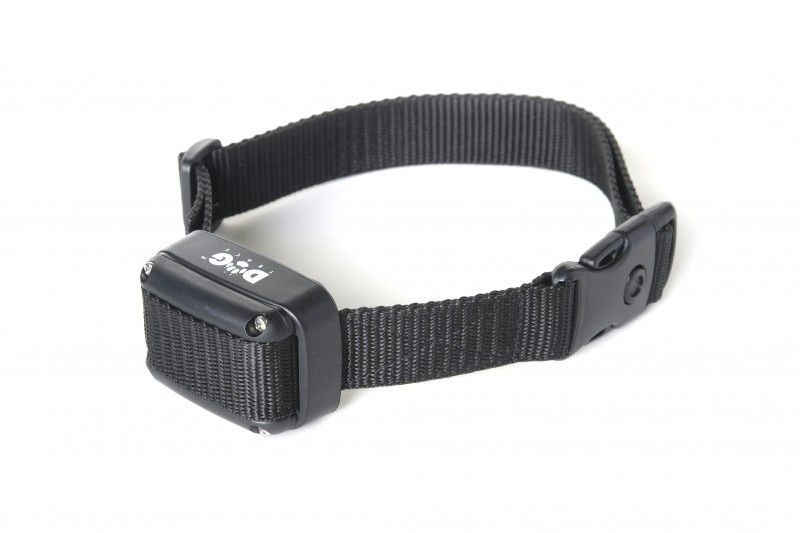 Correction Type:

D-Control 1600 offers 2 types of corrective signals - sound and pulse. You can set the pulse in a range of 30 degrees. The collar is suitable for sensitive and energetic dogs, which corresponds to a greater range of power of electrostatic impulses. In addition, the model has a Booster function.

Range:

The collar is suitable for training at home and in more difficult conditions. The maximum distance for training is 1600m, but please note that testing the maximum distance takes place in the laboratory.

Battery and charging:

The receiver and transmitter of the collar powers with the CR2 3V lithium battery. Their battery life varies from 6 to 12 months, depending on the frequency and type of functions used. The battery status is indicated by a light indicator.

Waterproof:

The collar comes with a fully submersible receiver. This makes it the ideal choice for training in or near water or extreme conditions (forest, mud). The transmitter has basic protection against water.

Number of dogs:

The collar is suitable for training two dogs.

Display:

The transmission has a LCD backlit display with impulse level indication, indicates the dog (if you train 2 dogs at the same time) and battery status. The front panel has buttons for controlling each function

Collar lenght:

The durable collar can be adjusted to 75 cm.

Weight and dimensions:

The transmission has a width - 5,3 cm, height - 11,9 cm , depth - 2,8 cm, weight - 95 grams (without battery). The receiver has a width - 4,3 cm, height - 6,4 cm, depth - 3,4 cm, weight - 56 grams (without the battery).