What's better than a functional self-retracting leash in a cool style for walking your dog? The Reedog Senza L for large dogs is unique in its quality craftsmanship and its ergonomic design makes it fit your hand like a glove. The multi-position strap guarantees free movement over a full 360° range. A single button secures the 3 brake modes.The product is from a Czech brand! For dogs weighing up to 50 kg.
Main functions:
Intuitive one-button operation
Multi position anti-tangle tape 
3 braking modes
Design for smooth tape winding
Extra strong tape 
Ergonomically shaped rubberized handle
Stylish look
Sturdy chrome-plated carabiner 
4 different sizes
Colour variants
Breed: Akita Inu, Belgian Shepherd, Hovawart, Labrador, Golden Retriever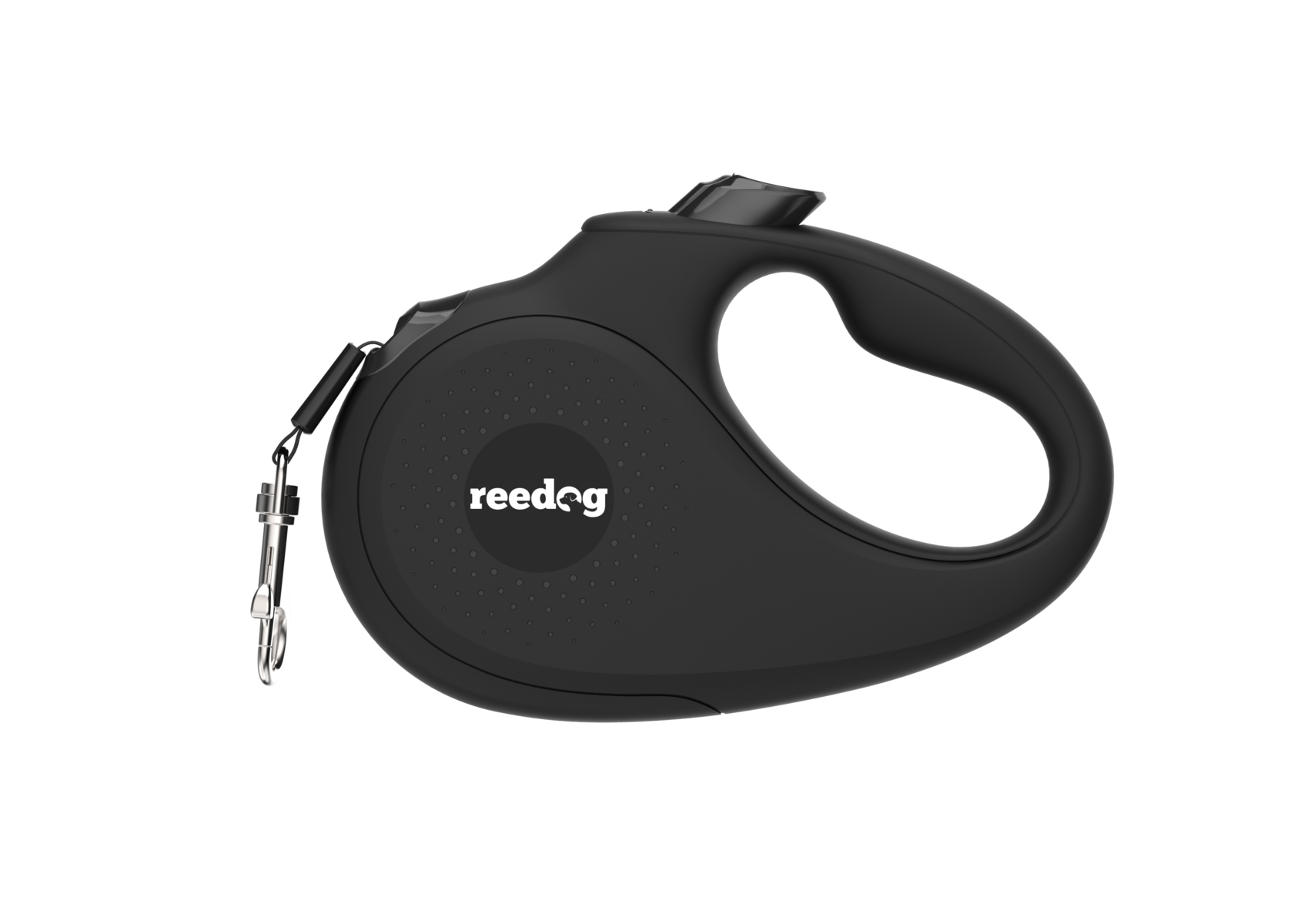 The Reedog self-retracting leash is reliable every step of the way!
No matter wherever you go with your furry friend, the Reedog Senza leash guarantees comfortable and easy handling and thus reliable control. Anyone who has a dog knows that a quick reaction often determines the outcome of a crisis situation, not only when walking.
One touch: instant brake control
Whether you are surprised by an encounter with another dog, a passer-by or a passing car, the Reedog Senza leash allows you to control the leash precisely with the intuitive brake button. With one touch, you can instantly pull, stop or release the leash's special tape, which also won't tangle at any angle of movement. Thanks to the ergonomic grip of the handle, the brake of your leash is literally under your thumb. The ability to react quickly is exactly what you need for unexpected situations when walking your dog! The handle is rubberized and does not slip in your hand.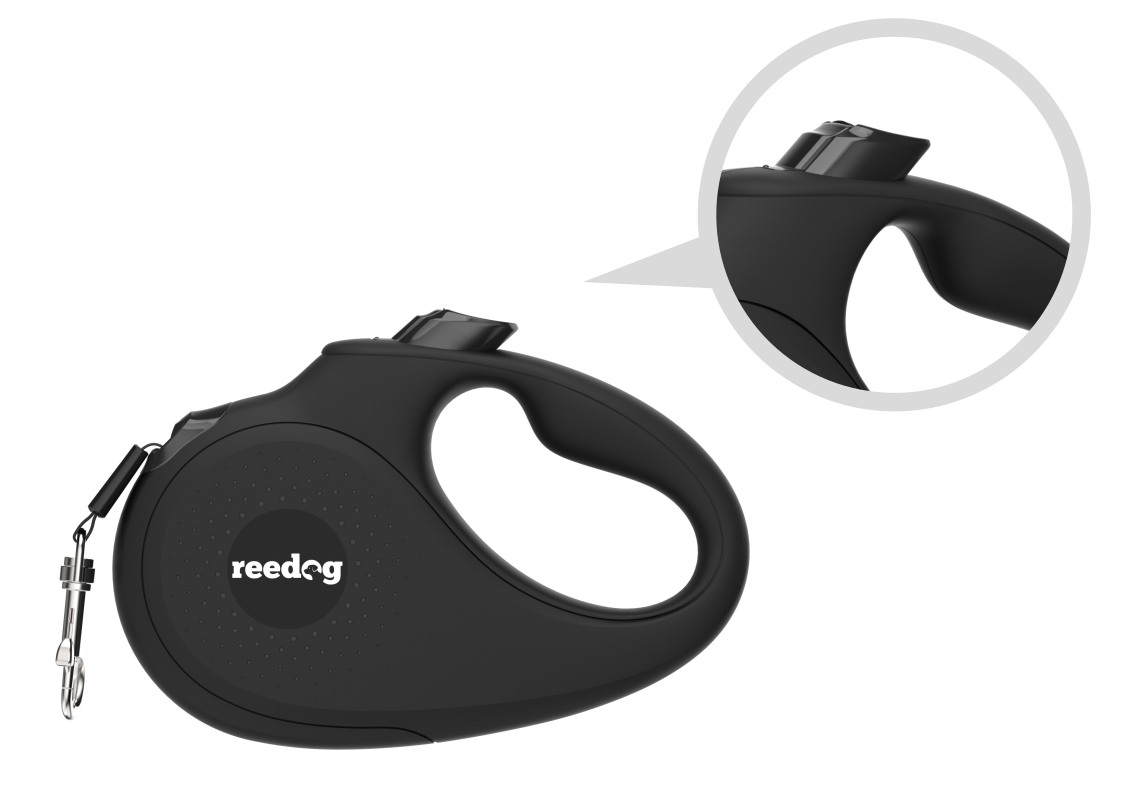 This multi-position tape will be your love...
The multi-position function of the tape means that the tape will not jam at any angle of pull. Your dog can go in any direction, but even a sudden movement won't take control of the tape. Walk without worry and enjoy a unique feeling of freedom. The leash adapts naturally to your movement. Not only will you feel good, but your four-legged partner will also enjoy walking.
The leash is not only a more comfortable option when walking, but this one is also made of a material with high tensile strength. The fabric is characterized by its excellent ability to withstand loads. The winding mechanism of the leash has been designed for smooth winding of the tape without snagging.
The undeniable advantage of the leash is the design, which will give you not only style, but most importantly comfort! The ergonomic handle offers you a functional solution. A comfortable and secure grip simply belongs to the comfort when walking. The leash also features a high-quality chrome-plated carabiner for attaching to the dog's collar.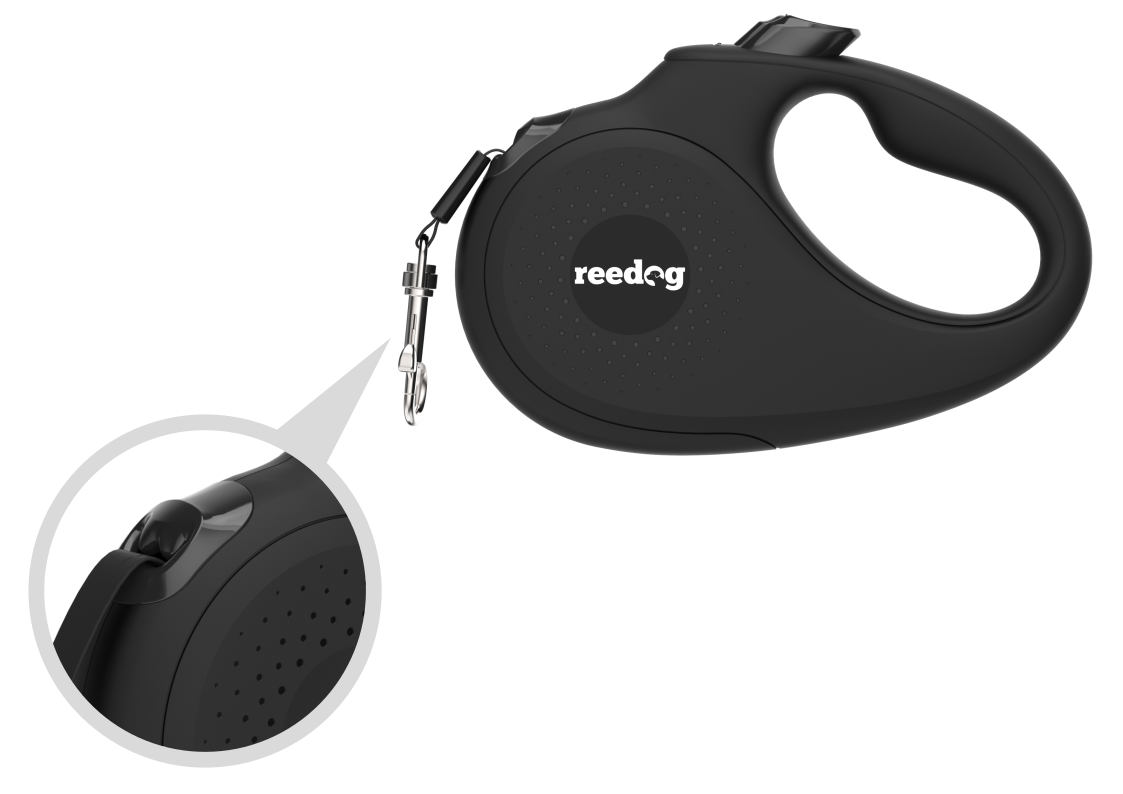 A design you will easily fall in love with!
When quality meets modern design in a single product, it's easy to love the result! That's why the design of the Reedog Senza is fresh, original and practical. It comes not only in four different sizes, but also in four different colours.