30 day
Money Back Guarantee
Tractive GPS DOG 4 – GPS Tracker for Dogs
GPS locator for dogs Tractive allows you to track your dog's location anytime, anywhere. Thanks to the free Tractive GPS app and LIVE Tracking, you will see your pet's movement in real time. 
With the free app and virtual fence feature, the device will send you a notification if the dog leaves the area you have notice as safe. Thanks to the GPS tracker, you will be informed about the activity of your dog during the day and what effect this has on his health and condition.
GPS collar Tractive is light, waterproof and almost unbreakable.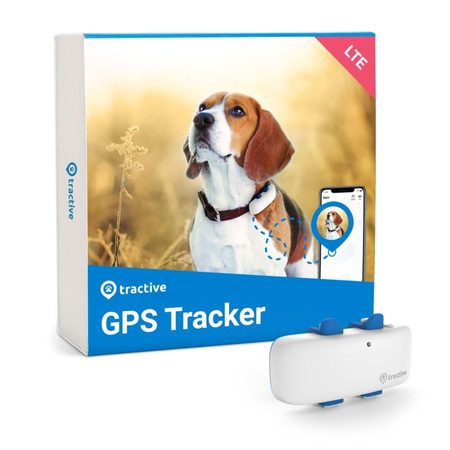 Live broadcast: position update every 2-3 seconds
Location history: see what your furry friend has been up to and discover his favourite places
Virtual fence: set up safe areas, such as your garden, or around the house. Then you'll know immediately when your dog leaves the designated area, or when he returns safely and safely
Activity tracking: activity tracking allows you to monitor your dog or cat's activity, make sure they get enough exercise, and keep them healthy. With activity tracking, you'll see how much time your pet spends running and walking, as well as important information about their fitness, such as the number of calories burned.
Location sharing: keep an eye on your dog with friends and family
100% waterproof, easy to charge: the battery lasts up to 5 days and can be fully charged in 2 hours
Subscription: no mobile connection fees, no additional costs. Includes unlimited continuous viewing with a 1, 2 or 5 year subscription
Unlimited coverage in over 150 countries
Free app: downloadable for Android, iPhone and web
Light and sound: find your GPS tracker even if you drop it somewhere hard to see, like in the woods
Safe switch: no risk of your dog accidentally turning the tracker on or off
Dimensions: 1.75 x 7.14 x 2.8 cm, weight: 35 g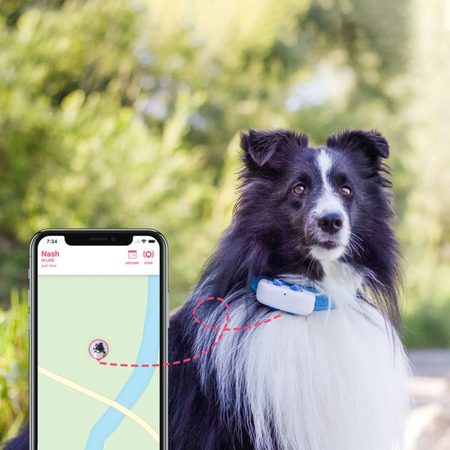 Download the app
To view your dog's location, simply download the app to your mobile phone or log in online on your PC and you can go on a virtual expedition with your feline adventurer.
The basic Tractive GPS Pet Finder app is free for iOS, Android and Windows smartphones and tablets. The minimum system version requirements are iOS 11 and Android 5.0.
The frequency of updating the animal's position depends on the intensity of its movement
Live tracking function allows you to view the dog's position every 2-3 seconds
Display of your current distance from the animal
Virtual fence function - sends a notification if the dog crosses the boundary of the area you specify
Movement history displays the progress of previous trips indefinitely or for the last 24 hours
Compass function will show on the map the distance and direction leading to the GPS receiver
Sharing your pet's location is possible with a Premium subscription
 
New in Tractive design
Durable and practical collar grip
Ergonomic shape that does not interfere with the animal's neck
Can be placed on collars up to 2.5 cm wide
Detachable only when removed from the collar - minimises the risk of loss
Accessories and parts available for purchase - charging cable, coloured discs, batteries

Activation of GSM services
After purchase, activate the GPS locator on the manufacturer's website and select the monthly tariff for the services associated with communication between the GPS locator and your phone.
The subscription can only be returned within the 14-day legal period
You can cancel your subscription at any time. Subscriptions are payable in advance, so cancel your subscription before the end of the current period. Subscriptions will not be renewed after the end of the period. 
BASIC SERVICE
GPS tracking: localization, updates at regular intervals
LIVE tracking: localization, regular updates at 1 second intervals
Limited availability: Tractive GPS only works in 1 country
Position history: history of the animal's location for the last 24 hours

PREMIUM SERVICE
GPS tracking: localization, updates at regular intervals
LIVE tracking: localization, regular updates at 1 second intervals
Unlimited availability: Tractive GPS works in 80 countries worldwide
Position history: unlimited history of the animal's location
GPS Tracker sharing: share your tracker with anyone in the Tractive GPS app
Export location history: save location history in GPX and KML formats
Best GSM networks: uses the best GSM networks currently available
Premium customer support: feedback within 24 hours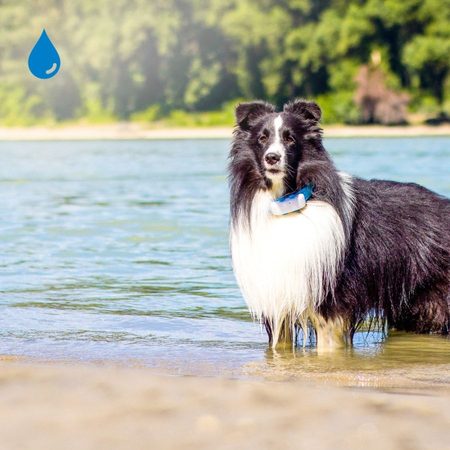 Setting the features of the YouTube app with English subtitles:
How to pair a pet profile with Tractive GPS locator
How to share Tractive GPS Locator location with family or friends
How to set up a virtual fence with the Tractive GPS locator

Documentation:
Quick guide EN