30 day
Money Back Guarantee
DOG GPS X30T - with training mode
GPS system for localization and training of dogs with the ability to use map data.
The model has a training mode (the ability to send corrective pulses to the collar).
The receiver can be  wirelessly connected to a smartphone (OS Android).
Maps are available online and offline.
The range between the transmitter and receiver is up to 20 km in direct view (depending on terrain, vegetation, and other factors).
Ability to track up to 13 dogs using a single receiver.
Modern and high-sensitive GPS technology.
Fully waterproof receiver and transmitter.
Long battery life (more than 40 hours) - chargeable receiver and transmitter.
DOG GPS X30 is a device used to locate your dog at a distance of up to 20 km. The device consists of transmitter, that is located on the collar and receiver (manual device), on which shows information about distance and direction of the dog's location. The transmitter receives information about location from the satellite GPS signal and sends the position information to the receiver using the radio frequency signal (RF). The device has a training mode (set with the indication X30T), which allows you to send a stimulating pulse at a distance of up to 20 km. The receiver can be connected wirelessly to a mobile phone or tablet ((working with Android operating system), and all data will be displayed on GPS maps using the Dogtrace GPS app. On the receiver display, you can monitor the RF signal strength, GPS position accuracy and transmitter and receiver battery status. DOG GPS X30 also has additional features - compass, FENCE-acoustic border line, which provides information about the dog exceeding distance that you set. In addition, the device has BEEPER function that makes it easy to detect if your dog is moving or standing.The receiver allows you to save your current position and then return to that position (the waypoint function).
Download the app: https://play.google.com/store/apps/details?id=cz.vnt.dogtrace.gps
Features of the Dogtrace GPS app:
Displaying all devices (dogs, other devices, waypointy) on the map

Maps online

Compass

Recording the route of all devices

Beep

Dog barking indication with route recording on the map

DOG GPS X30T - stimulating pulse and light function
Package content:
The receiver incl. Li - Pol 1850 mAh battery 

Clips for hanging the receiver on the belt and 2pcs of screws

Transmitter (incl. Li-Pol 1850 mAh battery and 70 cm long plastic orange collar)

Contact point set, 2pcs 10mm, 2pcs 17mm (only for Dog GPS X30T)

Dual power adapter with USB cable and clips for charging the collar and receiver at the same time 

Cord for hanging the receiver

Instructions and warranty card

Suitcase
With what will collar help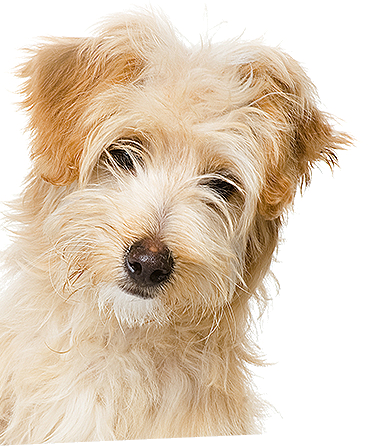 For which breed is suitable
Determining suitability for a particular dog is always very difficult, because every dog is different. Mainly depends on the temperament and sensitivity of the dog. Based on our experience, we recommend this model for these breeds.

Mid-size dogs

Large dogs
Technical features
| | |
| --- | --- |
| Transmitter weight | 192 g |
| Collar receiver weight | 166 g |
| Transmitter dimensions | 119 x 62 x 15 |
| Collar receiver dimensions | 77 x 45 x 34 |
| Battery of the transmitter | Li-Pol 1850 mAh |
| Battery of the collar receiver | Li-Pol 1850 mAh |
| Impulse power | 15 |
| Range | 20 km |
| Navigation system | GPS + GLONASS |
| Watertightness | waterproof |
| Transmitter battery life | 50 hours |
| Collar receiver battery life | 45 hours |
| Power supply | Charging |
Extra information
Possibility to try goods
When shopping in our shop have a 30-day option to free loan product. If you are not satisfied with the product, you can submit it back for free and without giving any reason to come back and we will immediately send the money back. The collar can be tried, but can not be damaged.
The warranty on the goods
By law, the standard warranty on the goods two years. For some products, we have extended the warranty to 3 years. In case of any defect or failure of the product will be promptly repaired or replaced with a new piece. Compared to competing businesses we offer our customers a superior claims.
Shipment of the product
If we have a product in stock (the availability of the product is always listed) and order is until 14:00, we will send you the goods that day. In most cases, the goods will be delivered within 48 hours from ordering. Above all, it depends on what you choose payment and shipping method.