Reedog EasyFlap Large Easy are very good door, suitable for cats and small dogs to maximum width of chest 16 cm. The interconnecting doors are from a Czech company Reedog. This is the basic model, but offers many features. Installation of the door is very simple and can be mounted in wood, PVC, metal and bricks.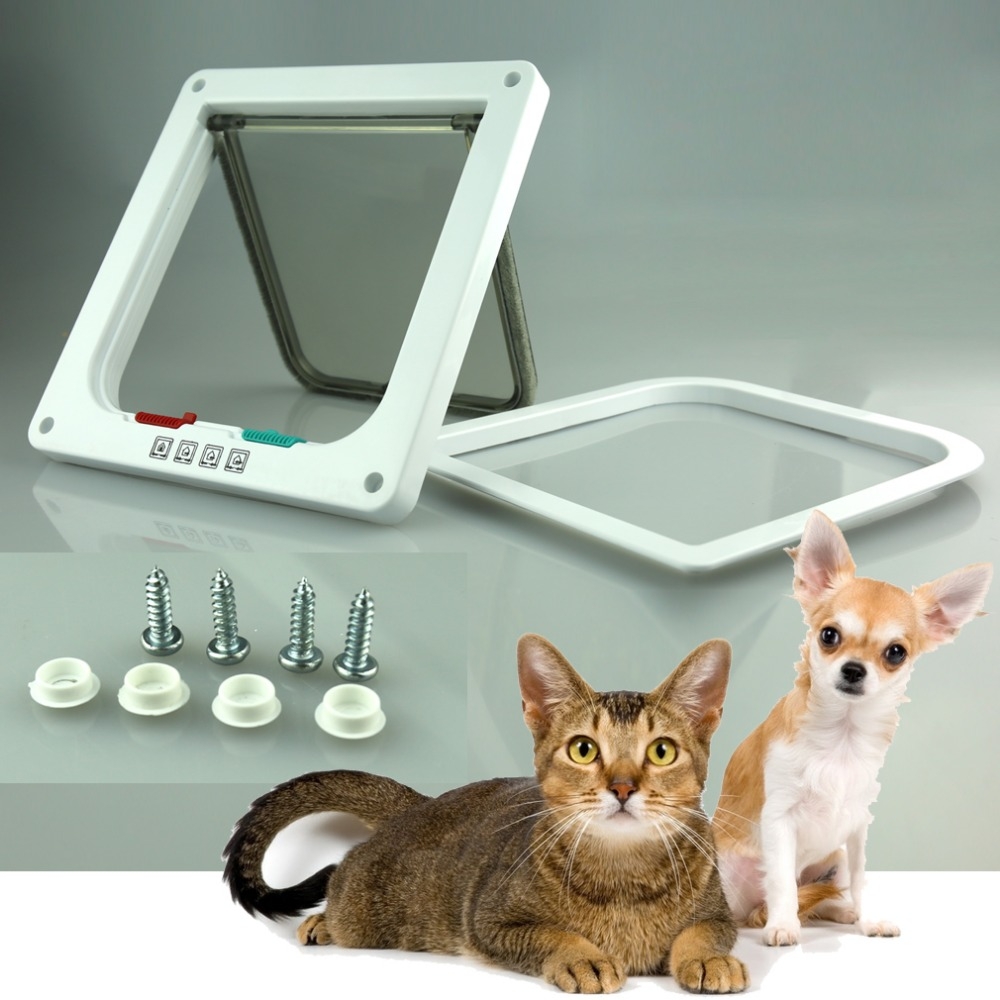 Main function
Four-position locking system - locking in all directions, inside free passage in and out, passing just inside pass just outside.
The "Silent" - special bristles around the edge of the flap, ensuring maximum quiet passage of a dog or cat. No more slamming doors when your pet returns home.
Strong magnet - ensure closing the door and prevent drafts in strong winds.
Easy installation - can be mounted in wood, PVC, metal, glass and bricks.
Accessories - Installation receive high-quality metal screws and special caps to ensure a good appearance.
Colour - doors are available in white or brown.
The dimensions of the door - the door is offered in sizes S, M and L.
Removable flap - made of hard plastic, scratch resistant. Flap can easily be replaced.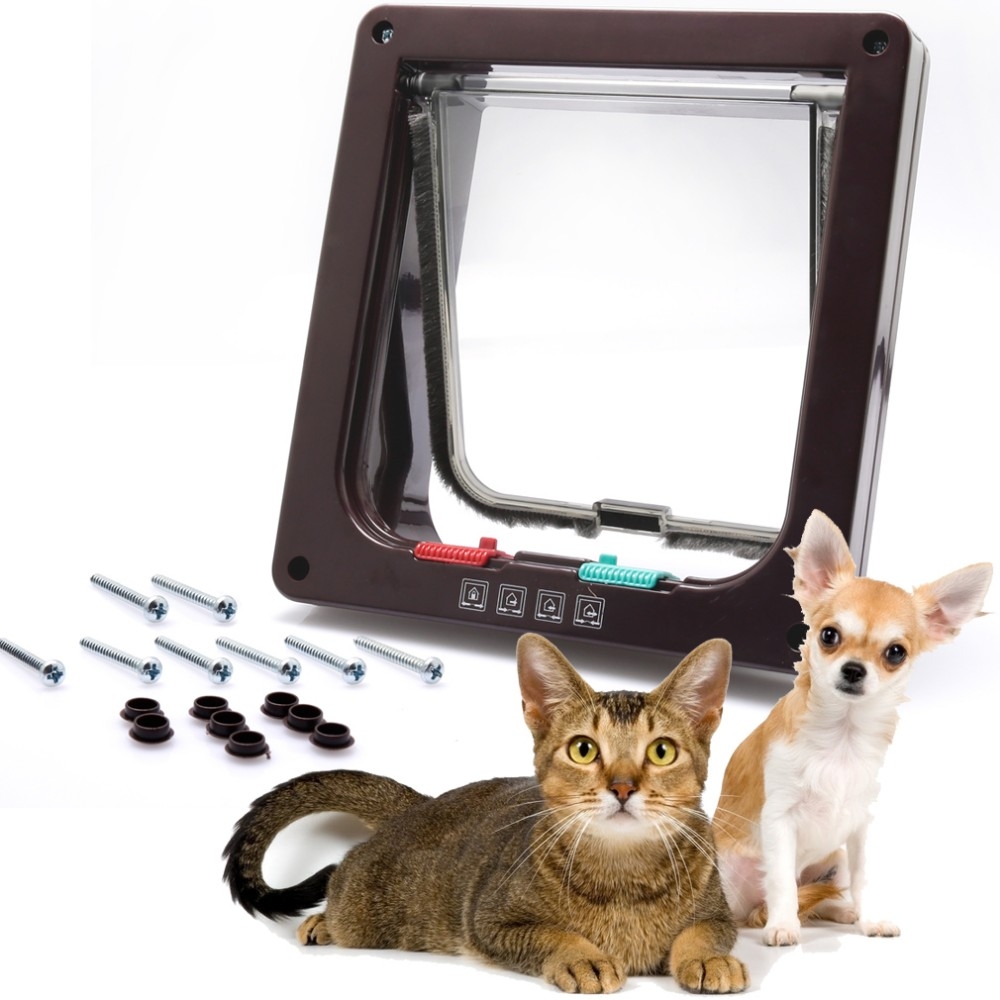 The main advantage of the door Reedog EasyFlap Large compared to competitor models is the "Silent". This is a special nano bristles, which are located around the edge of the flap, making it ensured maximum quietness door. No more obnoxious banging in the morning or evening, when passing through. If the dog or cat passes, nothing is heard. Moreover, even when stronger wind does not open the door and drafts inside. It oversees how special bristles, so strong magnet, which is located on the bottom flap.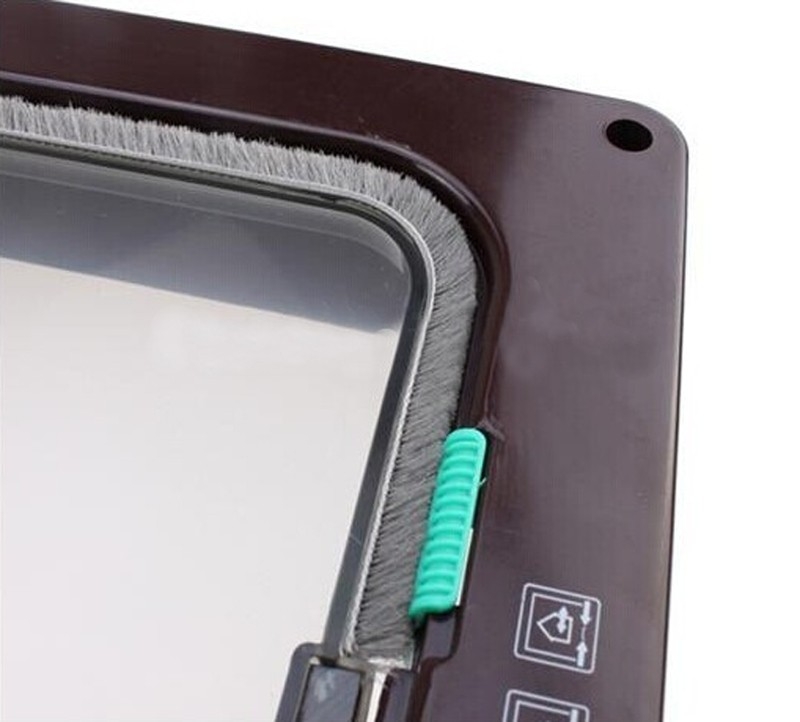 Reedog EasyFlap Large doors has manual opening with stop magnet, removable flap and a special four-way lock. Thanks lock ensures free passage cat or a dog there and back in one direction only, or you can lock the door completely.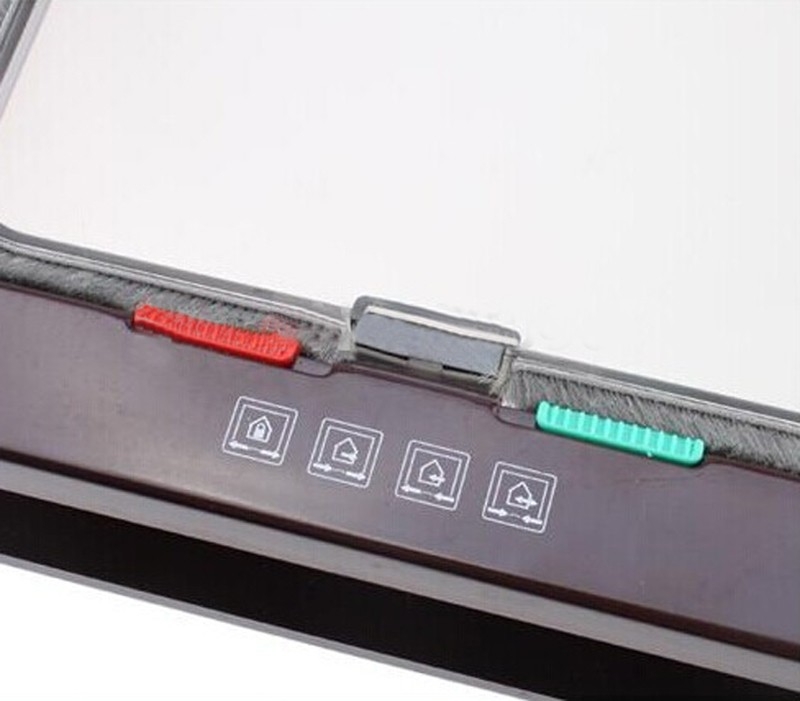 EasyFlap door are available in 3 sizes. The largest model Reedog EasyFlap Large door has dimensions: width 25 cm, depth 5,5 cm and height 25 cm, the dimensions of the flap are: width 17,5 cm, depth of 1 cm and a height of 19,5 cm.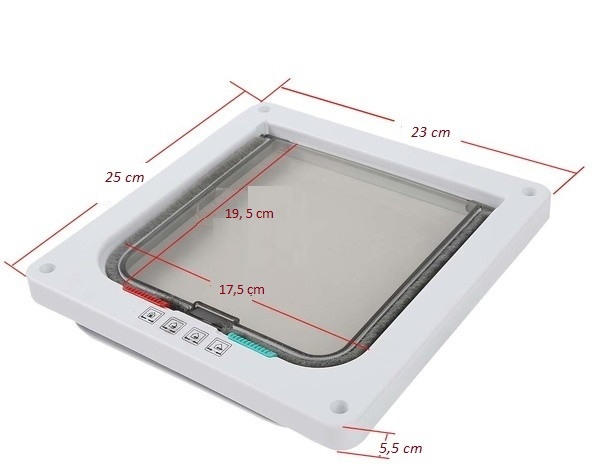 Quality accessories for installation. No artificial screws as with the other models. At the door Reedog EasyFlap Large bolts are quality, including protective covers, which ensure good appearance of the door.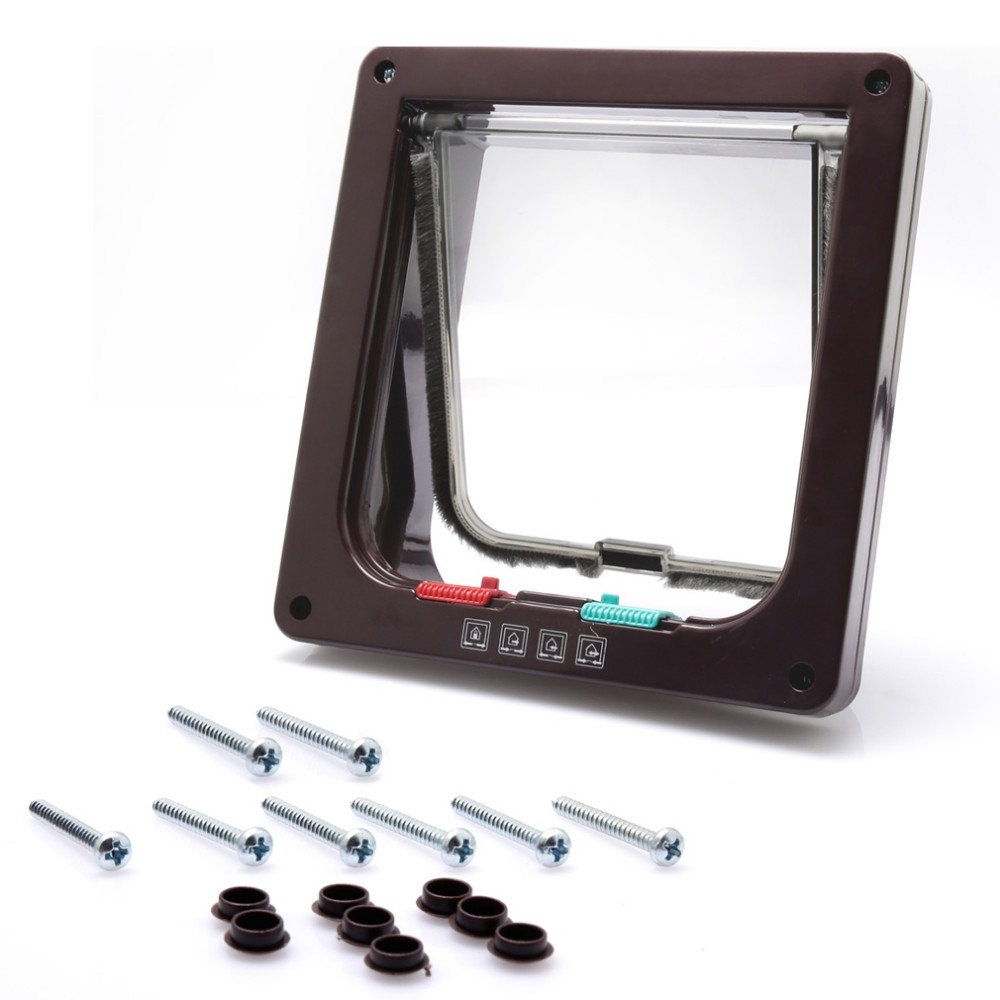 Reedog Easy Flap offers different color. At the moment the doors Reedog EasyFlap Large  are offered in brown and white.