30 day
Money Back Guarantee
Dog bed Reedog Exclusive Paw Beige
The Reedog Exclusive Paw Bed offers your pet only the best! The dog bed is made of Dora fabric, pleasant to the touch and resistant to damage and scratches. The dog bed is filled with polyurethane foam which provides maximum comfort for your dog's rest. The dog bed has a removable cover that can be washed in the washing machine. It is guaranteed to make cleaning easier and your dog will always have a clean bed.
Size: L: 75x75, XL: 85x85, XXL: 105x105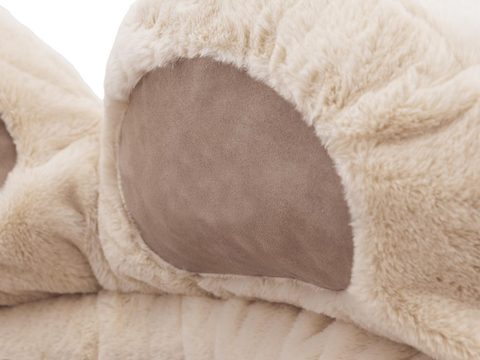 Our Reedog beds are suitable for small, large and even the largest dogs. Choose the right size for your dog!
Benefits
Handicaps

High quality and durable material
Washable
Suitable for every dog
Modern and cute look