Interested in interactive pet toys? Today we are going to introduce WICKEDBONE (cunning bone) - an interactive toy for dogs and cats in the shape of a bone. The toy can roll, spin, vibrate and perfectly entertain your pet even when he has to be alone at home. With the Wickedbone Interactive Bone, he will definitely not be bored and any homesickness for his owner will be chased away by the emotional support this toy can provide. Made from durable polycarbonate, the smart bone makes sounds and moves in nine different ways and can be controlled using the mobile app or interactive mode. The Wickedbone has wheels on the sides that are easy to remove and make the toy easy to clean. The dog and cat bone lasts up to 40 minutes in active driving mode, over 4 hours in interactive mode and up to 3 months in stand-by mode. It is rechargeable with a USB cable.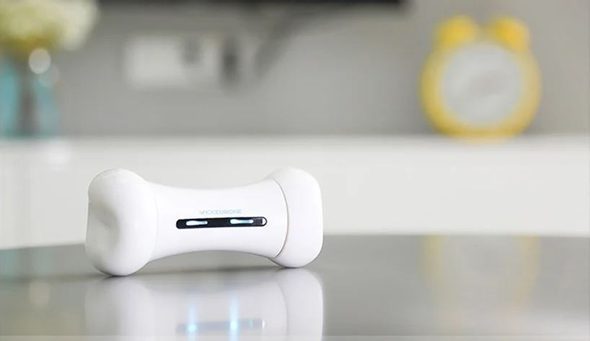 Why should I get an interactive toy?
Toys can entertain for hours
They train your dog's brain
They contain unusual sounds, movements and content
They keep your dog's attention for longer
Key characteristics:
Moves, makes sounds and has up to nine programs
Wickedbone offers an interactive mode for when your pet is home alone
Play bone for dogs and cats encourages fun, interaction and movement
Control via mobile app or dialog
Pairing and communication is via Bluetooth
Body and wheels are made of durable FDA-approved polycarbonate
Washable and waterproof, suitable for water play and easy to maintain
Interactive dog bone is bite and scratch resistant
Wickedbone is perfectly resistant to strong impacts and protects both the toy and the animal's teeth
The wheels on the side can be easily removed and the toy cleaned
Wickedbone lasts up to 40 minutes in active riding mode
Easily washable
Charges via USB cable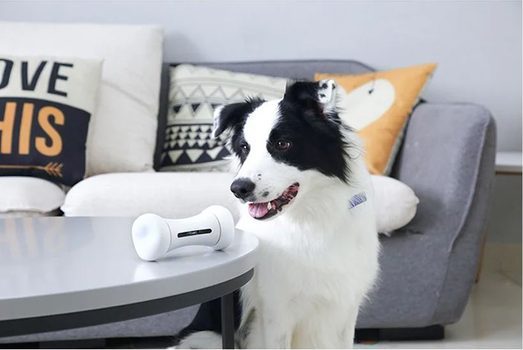 For which pets is Wickedbone suitable
The dimensions of the interactive toy are - length 15,5 and width 6,4 cm and weight 300 g. The toy is suitable for medium and large breeds of dogs, it is not suitable for dogs of dwarf breeds (e.g. Chihuahuas). Wickedbone is made of high quality polycarbonate and protects both the toy and the dog or cat's teeth. In addition, it is also resistant to the squeeze of a proper dog's mouth - the body and wheels are made of durable polycarbonate, and the toy is thus resistant to strong impacts and also protects the dog's teeth. The side wheels can be easily removed and replaced - Wickedbone Tires. You can count on Wickedbone being there for you and your pet for a long time.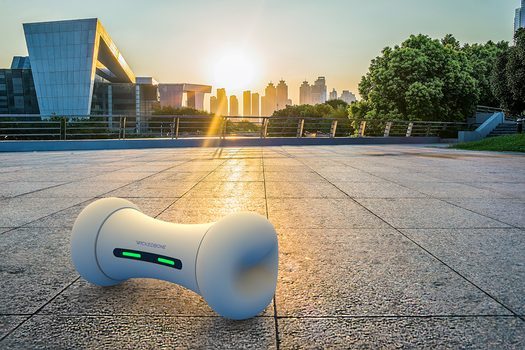 Battery life
Charging the Wickedbone is also very easy thanks to the Micro USB charging cable. Wickedbone lasts up to 40 minutes in active driving mode, over 4 hours in interactive mode and up to 3 months in stand-by mode. An LED light indicates the battery level.
Mode overview
In the app you have two different options : interactive mode or mobile phone control. The interactive mode will move itself in a random pattern. The dog toy is programmed to detect the "emotional" category of your dog's behavior and react to it. Wickedbone interprets whether your dog is acting happy, bored, gloating, scared and then acts accordingly. Interactive mode is a great option if you're trying to make dinner, watch a movie, or converse with a guest and your dog won't leave you alone. If you choose to control Wickedbone with the mobile app, you can change the acceleration or cornering speed in addition to determining direction. You can also set the mode for both outdoor and indoor environments to prevent unnecessary damage to your home. Controlling it with your phone is much more fun for both owner and pet.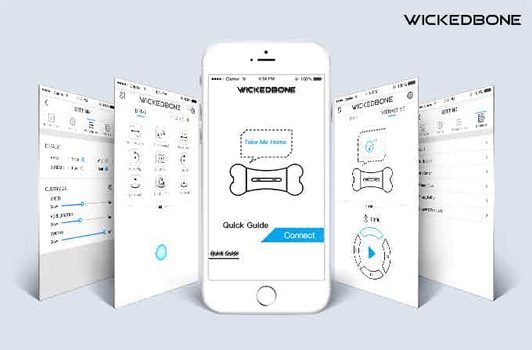 Free mobile app
The Wickedbone app is available for both iOS and Android.
Wickedbone smart bone with bluetooth control via app - Wicked bone won't leave your pooch bored or inactive. Use the Android/iOS app to connect it to your mobile phone via Bluetooth and the game can begin. The great advantage of this interactive toy is that it will entertain not only your pet but also you - thanks to the mobile control, you can directly control the movement of the bone and so not only your dog but also you can play. With the mobile app you can control the movement of the toy, determine the direction, speed or turning, but also set the mode for indoor and outdoor environment. The toy can be controlled from up to 20 metres away.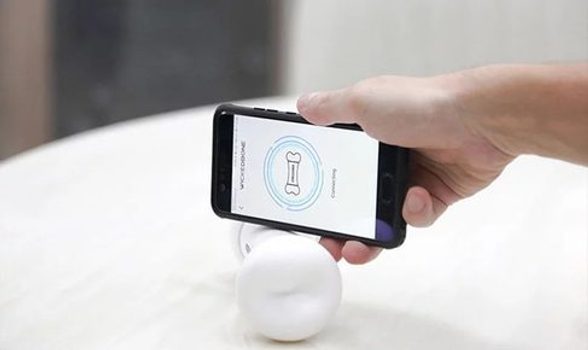 Easy cleaning
Wickedbone toy wheels are made of easy-to-clean material and can be disassembled and cleaned quickly and easily. Wickedbone is washable and waterproof, suitable for playing in water and easy to maintain. Replacement wheels can be purchased in our e-shop. You can combine different colours to create your own Wickedbone.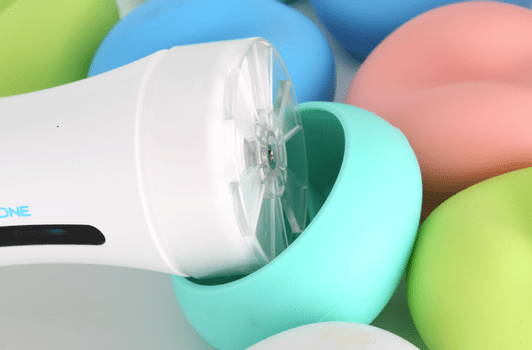 Product photos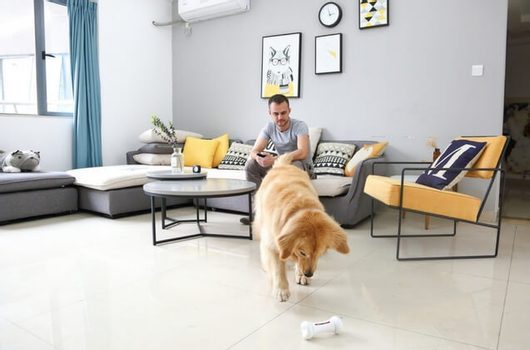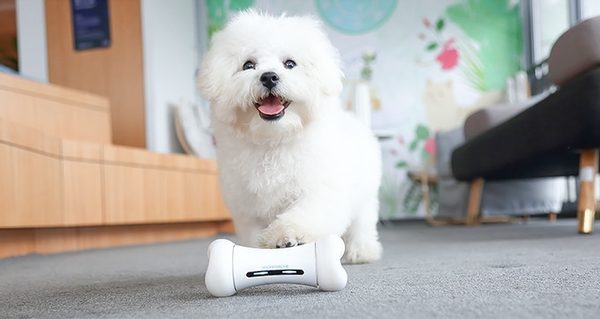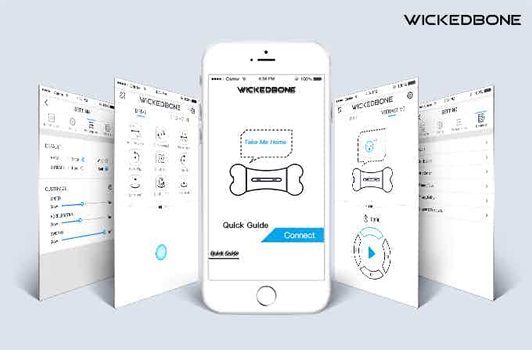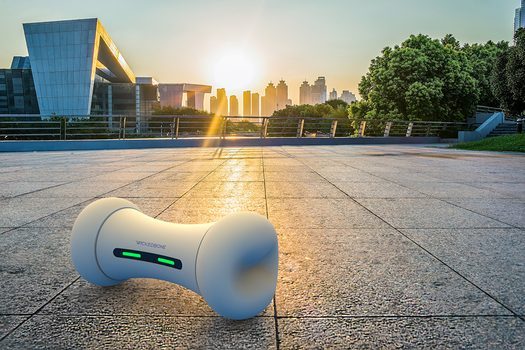 Technical parameters of the product
Here are the complete technical specifications for the Wickedbone interactive toy from Cheerble.
| | |
| --- | --- |
|     Power | Micro USB |
|     Coverage  | waterproof |
|     Charging time | 1 hour |
|     For breeds | medium, large |
|     Battery capacity | 500 mAh |
|     Weight  | 300 g |
|     Packaging | carton box |
|     Dimensions of the toy | 151,5 mm x 64 mm |
|     Maximum speed | 3,5 m/s |
Advantages and disadvantages of Wickedbone
| | | | |
| --- | --- | --- | --- |
| | Charging via USB cable |   | Not suitable for small dogs |
| | It moves, makes sounds and has up to nine programs |   |   |
| | Control via mobile app |   |   |
| | Long battery life |   |   |
| | Made of durable polycarbonate  |   |   |
| | For medium and large dogs |   |   |
| | Promotes fun, interaction and movement |   |   |
| | Easy maintenance |   |   |
Contents of the package
Wickedbone
Micro USB cable